Podcast: Play in new window | Download (Duration: 53:59 — 49.5MB) | Embed
Subscribe: Apple Podcasts | RSS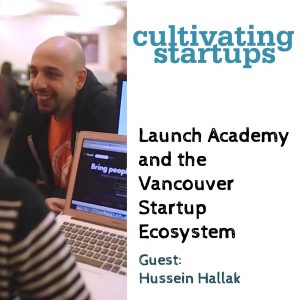 Vancouver is one of Canada's biggest tech hubs and Launch Academy has played a key role in the startup ecosystem over the last five years, providing incubation services and training to over 100 startups a year—and hosting events for the community at its 12,000 square-foot space in the Gastown area of the city.
This week, we talk to general manager Hussein Hallak about the programs at Launch Academy and their big vision for Vancouver's startup community—already ranked #1 in the country by Startup Genome and ready to grow even further.
Press play to listen or subscribe with your favourite podcast app.
Links: