An introduction to Cultivating Startups
Cultivating Startups is primarily a podcast—a podcast about issues related to building strong startup ecosystems and startup communities. It is hosted by Gary Will. For the best introduction, you can listen to our episode zero:
Here's a quick summary:
Why this site?
Startup ecosystems and communities have become a priority globally, with cities, regions and countries around the world devoting significant resources to their creation and growth. It's been an impressive development, since almost none of it existed 10-15 years ago.
But for something that has become so big and continues to grow, discussion is still pretty light. You'll find plenty of podcasts and sites about startups themselves, but the selection gets much thinner once you look at startup ecosystems and communities.
What you'll find here
That's the gap this podcast is trying to help fill. My hope is that you'll get to hear from people and organizations doing interesting work and having an impact in building and sustaining startup ecosystems—people that you otherwise may not have had a chance to hear from.
I'm Canadian and living in Southwestern Ontario, so that's the perspective that the site will at least start from. Part of what I'm hoping to learn through this is a broader perspective—and that's part of what I hope you'll get from this too—but you start from where you are.
But the guests and subjects will be international (at least after the first few shows, where we talked to some people we know to kick things off) and that's really my hope for the site—that we get to hear from people from outside of our own circles.
Content will include some nuts and bolts: how are people going about this, what's been done and what was achieved. But I also want to look at topics like:
Why are we going about this?
Should we be going about it?
Who's the "we" that should be doing this?
Who's the "we" that should be funding this?
How do we know that what we're doing is a good use of our time and often other people's money?
How do we convince them?
I'm also hoping to look at what different people, organizations and regions see as what's been effective and what hasn't in their efforts to build strong startup ecosystems.
About Gary Will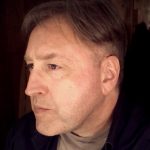 I got into startup community building out of frustration. I had spent years running my own businesses—starting out in software development, then working primarily as a consultant focused on marketing, business models, communications and fundraising. After moving to Waterloo from Toronto I kept being disappointed by the state of Waterloo's startup scene. It had so much potential and a lot of the right ingredients, but very little was being done to put it together.
Eventually, the local VC firm and I got together and decided we should try to do something about it. So we did. And one thing led to another (discussed in more detail in episode zero), and I ended up spending the next 12 years focused primarily on startups, startup communities, and organizations in startup ecosystems.
The Waterloo startup community took off and became recognized both across Canada and internationally and I got to be a part of that. We definitely made an impact, although—as you grow—you get a bigger vision for what you can become, so you're never satisfied with where you are.
For the last six years, I've spent a lot of time working with organizations outside of Waterloo and got to see a whole other set of perspectives on the challenges of building a startup ecosystem.