Podcast: Play in new window | Download (Duration: 48:32 — 44.5MB) | Embed
Subscribe: Apple Podcasts | RSS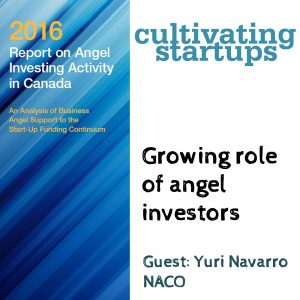 The Canadian federal government has released a discussion paper asking for feedback on parts of its in-development Venture Capital Catalyst Initiative, we take a look at what's in the paper and also discuss a new academic paper from Stanford that claims that all U.S. unicorns are overvalued.
And we talk to Yuri Navarro, the CEO of the National Angel Capital Organization. They've just released their seventh annual report on angel investing activity in Canada, based on a survey of angel groups across the country. The report shows angels are doing more and bigger deals — often follow-on rounds and in syndication with other angel groups and other investors. We talk about the role of angel investors in startup ecosystems.
Press play to listen or subscribe with your favourite podcast app.
Links: