Podcast: Play in new window | Download (Duration: 52:22 — 48.3MB) | Embed
Subscribe: Apple Podcasts | RSS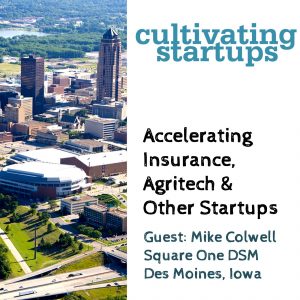 Mike Colwell has been mentoring startup founders for over a decade in his role with Square One DSM in Des Moines, Iowa. He's also on the board of directors of two accelerators focused on sectors where the region is building on established strengths: one for startups in the insurance sector and the other focused on agritech.
On this week's show, Mike talks about how the accelerators were created and structured, how they're funded, how they operate, lessons learned from an earlier unsuccessful incubator, and the growth of the Des Moines startup ecosystem.
Press play to listen or subscribe with your favourite podcast app.
Links: